The Family Voices of Alabama regularly supports these annual events.
Partners in Care Summit
Our Annual Partners in Care Summit is held each Spring. It is sponsored by Family Voices of Alabama and the Family to Family Health Information Center, in collaboration with Children's Rehabilitation Service (CRS), and is a great opportunity for learning, networking and interacting with others who care about children and families!
More on the Partners in Care Summit.
Ryan's Run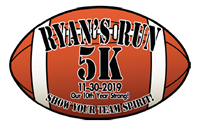 Ryan's Run is held each November in memory of Ryan Colburn, who was an avid sports fan, and especially loved this time of year & the Iron Bowl Rivalry. Proceeds go to support The Frazer Youth Worship Arts Program and The Ryan Colburn Youth Scholarship. The scholarship supports youth with disabilities in attending the National Association of Maternal and Child Health Programs Annual Conference.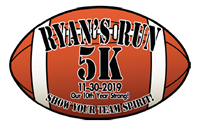 Join Us!
Our Events
Partners in Care Summit Info
Highlights of Past Summits
Information/Registration
Sponsor Info
Exhibitor Info
~
Ryan's Run 5K Info
Sponsors
Highlights of Past Runs


Visit us...