We have updated our web site to the latest, most accessible and usable standards. If you have a problem, read through the possible issues below. If you still have a problem, please let us know by sending us Feedback.
Need the latest browser?
If you have an old browser, some pages may not look right. You can eliminate most difficulties by upgrading your browser software. Just follow the links below for the FREE download of your choice:
Need to read PDF files?
If you can't view the PDF documents (Portable Document Format) available on the web site, you may need to download the Free Adobe Reader for PDF files.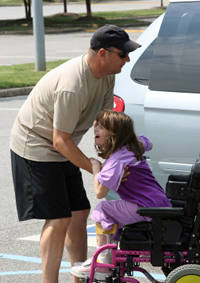 Traveling with a Wheel Chair
About Us
~


Visit us...