This section contains links to newsletters and press releases.
Our Facebook Feed
Follow us on Facebook or catch up on our Facebook feed here.

Our Latest Newsletter
The CRS Parent Connection newsletter is a free newsletter published by CRS for families of children with special health care needs.
Read more and find past issues on our Newsletter Archive Page.

Recent Press Releases

CDC press release about the flu: Neurologic disorders were reported in nearly two-thirds of pH1N1-associated pediatric deaths with an underlying medical condition. Because of the potential for severe outcomes, children with underlying neurologic disorders should receive influenza vaccine and be treated early and aggressively if they develop influenza-like illness.  Read the CDC press release.
Family Voices Statement on the Patient Protection and Affordable Care Act - March 26, 2010 - Open the PDF file with the FV Statement
Read through press releases related to Family Voices of Alabama on our Press Release Page.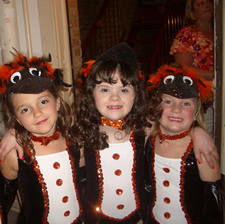 News


Visit us...