We want to hear from you!
Contact us by one of the methods below:
Family Voices of Alabama
1050 Government Street
Mobile, AL 36604-2402
  
Email: info @ familyvoicesal.org
  
Phone: 877-771-FVOA (877-771-3862)


Our Staff

Susan Colburn
Co-Director, Montgomery
susan@familyvoicesal.org
Gerald Oveson
Co-Director, Mobile
jerry@familyvoicesal.org

Monette Harrison
Family Resource Specialist
info@familyvoicesal.org
Mattisa Moorer
Family Resource Specialist
kwsmom@gmail.com
Jeny Plasencia
Family Resource Specialist for the Hispanic Community
Hablo español. ¿Y tú?
info@familyvoicesal.org

- More Staff Info -

Join our Mail List and Request Information
Complete this Signup form to receive regular mailings from us or recieve requested information.
Send Us Feedback
Send feedback on our services and our web site. Complete the Feedback Form.
Contact National Family Voices
Our national office can be visited at familyvoices.org.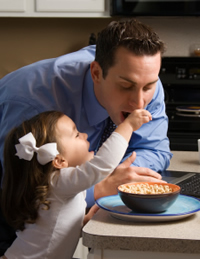 About Us
~


Visit us...